CONCERT REVIEW: Courtney Barnett kicks off the Here and There festival in Kansas City | Arts & Culture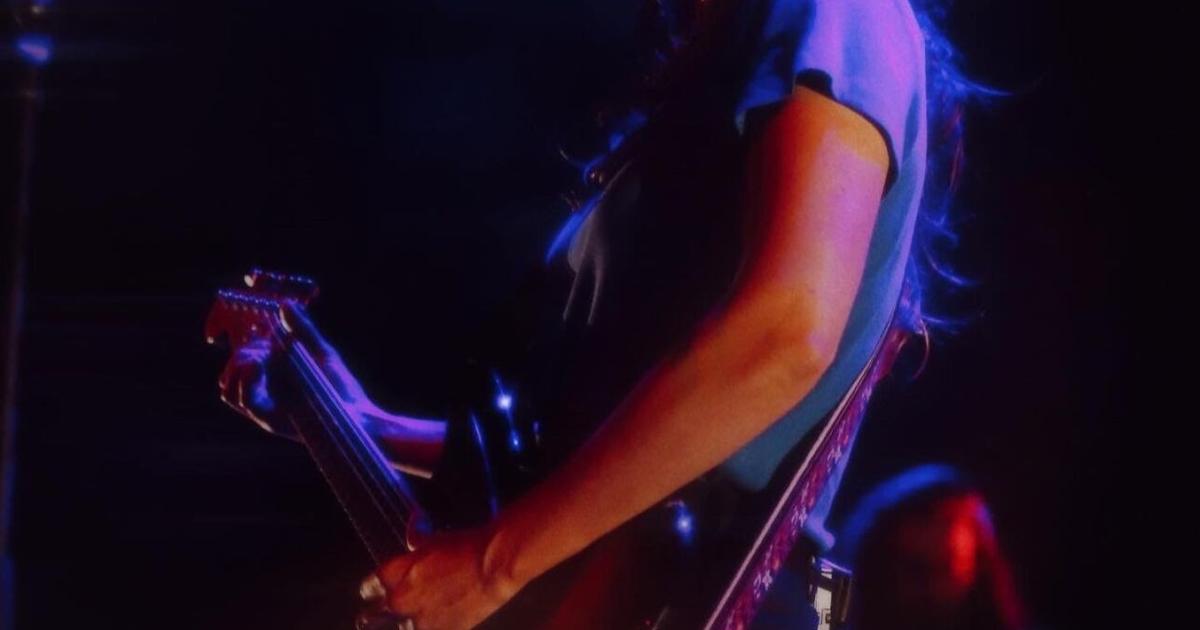 Last Monday, the Arvest Bank Theater in The Midland set the stage for Courtney Barnett's Here and There festival. Barnett's latest project is a traveling festival featuring 24 different artists in 15 different venues. The first leg of the tour began in Kansas City on August 9, where Barnett was accompanied by artists Lucy Dacus and Quinn Christopherson.
"It's something I've always dreamed of and part of an ever-evolving project to share spaces and create new platforms for art and artists I believe in," Barnett said. . "It's always been important to me to share the stage with people I look up to and artists who inspire me, which is why I'm so excited and grateful to announce this incredible lineup."
For the hours leading up to the show, a sea of ​​thin-lined overalls and tattoos passed, and early-morning audiences lined up eagerly for merchandise under the baroque chandeliers hanging overhead. above the bustling lobby. I happened to overhear the merch booth worker whisper about how it was the "nicest crowd" he had ever worked with. After scanning the line's demographics, which consisted of introverted independent millennials and Gen Zers, I found myself in silent agreement with the merchant.
The show drew crowds from out of town. Austin, Texas, locals Michael Breaux and Seth Breaux were among those lining up for merchandise.
"I missed Lucy Dacus in Austin, but my sister lives here," Michael Breaux said. "Two birds with one stone."
The crowd was even made up of international travellers. I spotted a sparkling couple who seemed completely immersed in the show and almost bubbling with excitement. After a few conversations, I learned that Gabbi Greco and Julie Vanderlip had come from Toronto.
"We came to Kansas City because it's one of the only dates they all play together," Vanderlip said. "It doesn't exist anywhere else, especially in Canada," Greco added.
The theater lights went out and Quinn Christopherson quickly entered the stage. He immediately moved the crowd with his melancholy dreamlike sound. He was accompanied by his friend Gracie Gray, a fellow musician with melodious instrumentals. The energy intensified on a few songs when he performed "2005," a heartfelt song about memories of nostalgia, citing humorous mentions of puka shell necklaces and UGG boots.
Towards the end of his set, he performed "Celine", a heartwarming song about his mother's love for karaoke. Throughout his set, the chemistry between Christopherson and Gray was phenomenal; they jumped and twirled together on stage, their passion unmatched. This energy was reflected in the crowd, as a sea of ​​people shook their heads in unison. He finished his set and left the crowd excited for what was to come.
When the next act followed, an onstage screen lit up with old home videos of a young Lucy Dacus, a tribute to her recent Home Video album. She opened with "Triple Dog Dare", a slower song with a strong presence that masterfully sparked the crowd's excitement. Dacus has mastered the art of gradual energy shifting in his songs, and it was a pleasant recurring theme throughout his set.
Dacus had an unparalleled stage presence and ability to interact with the crowd. Before performing her single "Kissing Lessons", she asked the question "Who's gay here?" A sea of ​​hands rose. "Predictable," the artist said, stifling a laugh.
His set was a masterful mix of upbeat and slow soul songs. Towards the end, she surprised the audience with a rendition of Cher's "Believe." The audience reacted in a way that was almost reminiscent of adoration, raising their hands to Dacus in praise. She ended her set strong with fan-favorite "Night Shift" from her second album "Historian," which practically left the audience in tears.
The evening ended with festival headliner Courtney Barnett and her impeccable lineup of sounds. The Australian artist began with "Rae Street", taken from her third album "Things Take Time, Take Time". It was hard to look away, as his stage presence encapsulated the audience, myself included. She found a way to be incredibly visually entertaining while singing and playing guitar at the same time. At one point, she pulled out a cowbell, making her a true triple threat at the time.
His setlist drew tracks from his second album "Tell Me How You Really Feel", one in particular being "Nameless, Faceless". She was completely eccentric on stage, banging her head while shredding her guitar. The crowd was upbeat and lively throughout her set. At the end of her performance, she brought Quinn Christopherson back for a duet, ending the inaugural show on a high.
The next festival dates for Here and There can be found here.