Former NFL Cheerleader Goes Behind The Boots To Make The Team: Episode 5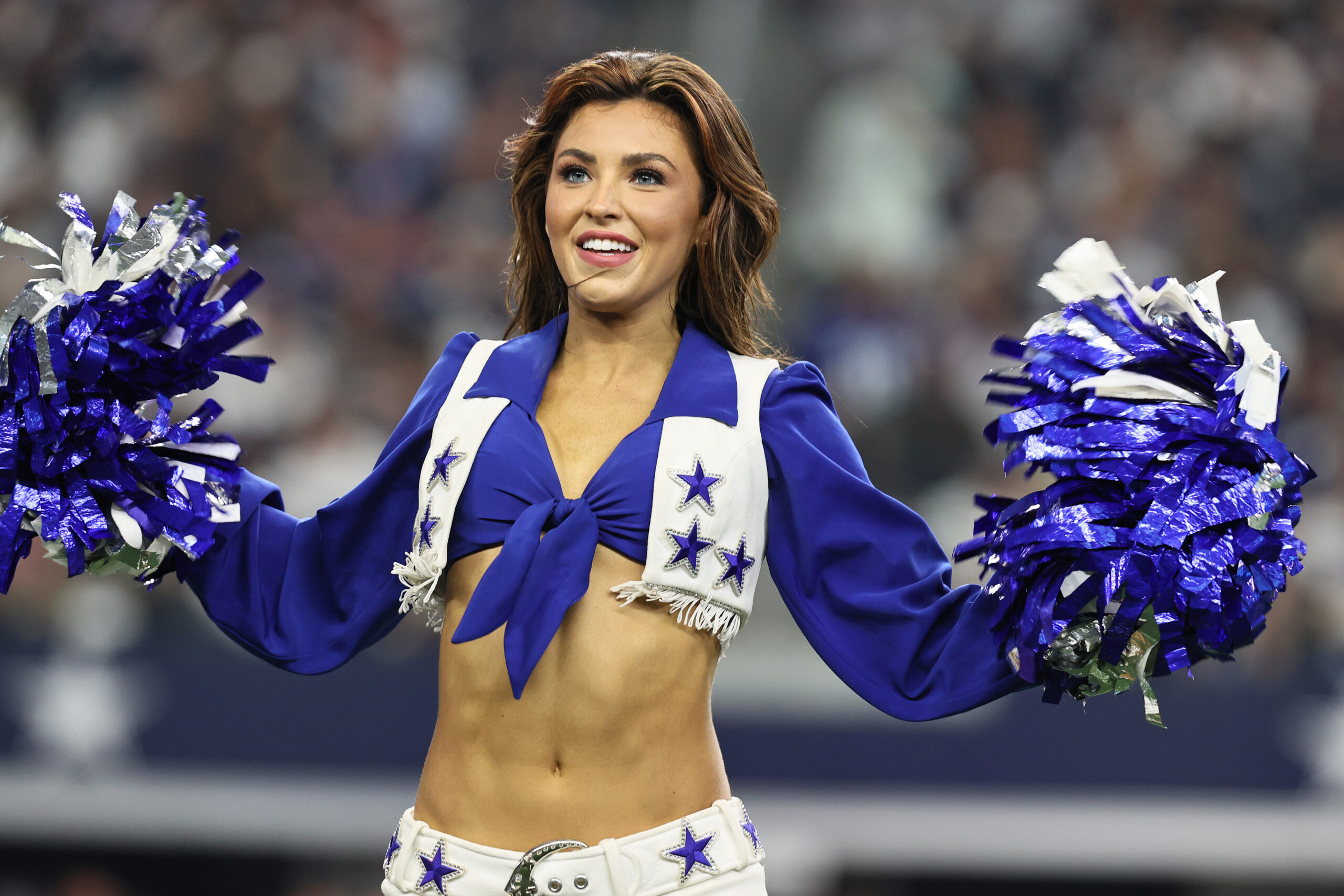 We are in the fifth week of training camp on Make the team, and eight cups still need to be made before the final team is chosen. The returning veterans have practically secured their place on the squad, so it is up to the 18 remaining rookie candidates to prove they deserve a place. At this point it's a question of who can show he has the DCC performance style.
A moment in this week's episode really resonated with me; three of the fifth-year veteran leaders met with the rookie candidates to share their tips for perfecting the DCC style. Veterans play an important role in coaching recruits. They know how to make the subtle dance moves look great, walk in a certain way on the pitch that looks sexy and confident – basically all the tricks to make sure everyone is in tune while playing. Each team has their own style of dancing, and much of maintaining that style goes beyond the directors or choreographers. It's up to veterans and leaders to make sure the recruits know what to do.
My first year of encouragement, the best advice I received was to "be a sponge". I was already a good dancer, but there were so many intricacies to playing as a professional cheerleader that I had no idea. I've learned that there is a specific way of standing on the court (your feet are in third ballet position with your hands on your hips), just like there is a certain way of shaking or "puffing up." »Your pom poms (rolling your wrists towards you in a circular motion). There are tips for flipping your hair so it stays out of your face as you dance, a specific way to end keying routines, and more. Those first few months, I listened, watched and absorbed everything that was said and shown by directors and veterans.
Once I became a veteran, I realized how important it was to be a good leader and role model for the rookies. My success as a cheerleader stems from what I've learned from veterans before me, so I've made a conscientious effort to give it to the next one every year. Ultimately, everyone benefits: Providing them with support and guidance from day one has helped make the whole team cohesive and better as a whole.
Return to the show: Former DCC Maddie also made a surprise appearance to tell rookies about her journey to be on the squad. It was not easy ; she was cut off from training camp in her first year of audition. As devastating as it was, she later realized it wasn't her year to be on the team. She ended up making the squad the following year and continued to cheer for five years while also becoming a squad leader, which is the captain's version of DCC. My journey was similar to Maddie's. It wasn't until my third audition that I finally became part of this team.
The first time I auditioned, I didn't even pass the first round. I had taken a break from dancing for a few years and thought I could easily get back into things – I was wrong. After realizing that it was going to take more effort than I expected to be a cheerleader, I started training to get in shape and took prep classes offered by the team before the auditions. The following year I auditioned, made it to the final, but didn't hear my name called when they announced the final squad. Even though I was not on the team that year, I had the opportunity to join their team of ambassadors, a team of non-dancers associated with the cheerleaders who made appearances. promotional for the organization.
Being an ambassador was basically a stepping stone to becoming a cheerleader. Thanks to this program, I was able to put my foot in the door in the organization of the cheers so that by the third audition, I was finally part of the team. I truly believe the year I officially became a cheerleader was my time and the right time to be on the team. I ended up cheering for five years, including two as a captain, and represented our team as the Pro Bowl cheerleader in my senior year. Maybe it wouldn't have happened if I had done it the first time.
A cheerleader got cut this week, and before I finish writing this series, I'll also be watching seven other women get cut. There are hundreds more in their positions in the other 31 NFL cities. It might sound cliché, but in some ways it's so simple that it just wasn't their year. Everyone has their own way, whether they're there from the start or whether it takes them a while like it was with Maddie and me. There is only one thing I know that is true: Every woman who is on this team is supposed to be there this year.