Gwen Stefani married Blake Shelton and wore cowboy boots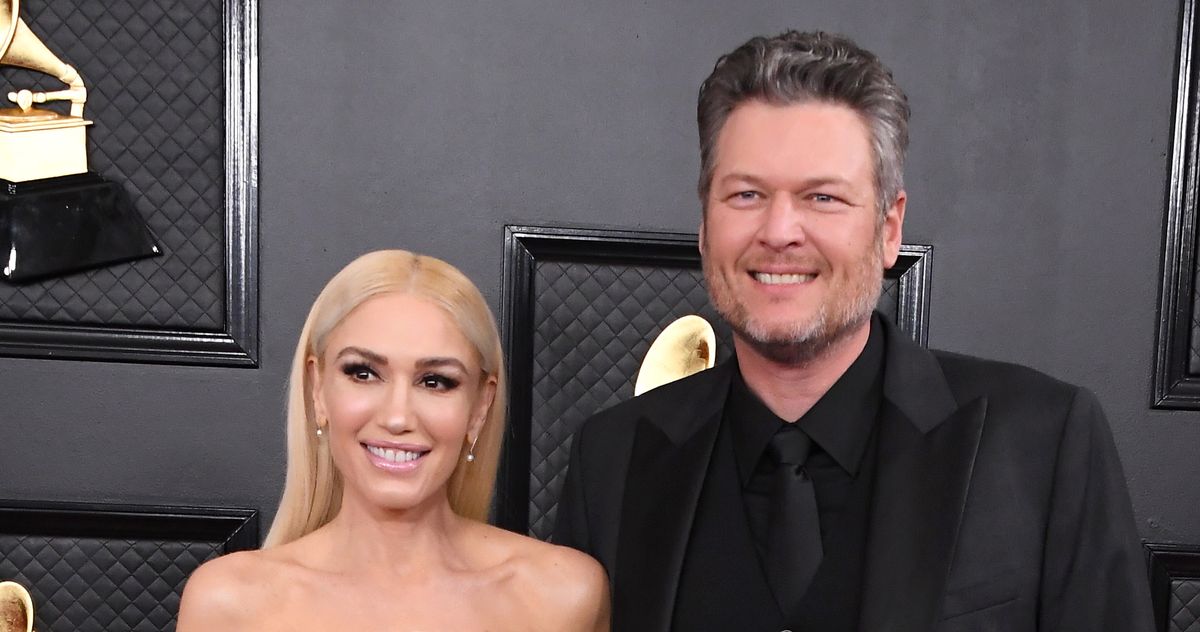 Move, The single person: There's another matchmaking reality show in town. After weeks of marriage rumors, the former the Voice co-hosts Gwen Stefani and Blake Shelton tied the knot on Saturday at the Shelton ranch in Oklahoma. the Voice's the host, Carson Daly, presided over the ceremony, but Adam Levine, Shelton's former companion judge on show, was apparently not present. What was present: Monogrammed cowboy boots, which Stefani wore to reception with a personalized Vera Wang minidress. Stefani and Shelton, who started dating in 2015, announced their engagement in October. Due to Stefani's Catholic faith, the couple had to call off their previous marriages before marriage (Stefani was previously married to Gavin Rossdale and Shelton to Miranda Lambert). Stefani took to Instagram on Tuesday to share some photos from the wedding day, which Shelton (like a good Instagram husband) later reposted.
Update, July 6: Daly spoke about Shelton and Stefani's nuptials on Today show it, calling it "perfectly them". Daly said the event "was as sleek and fancy and cool as Gwen, and it was as country and fun and fun as Blake." "It's like pairing delicious fried chicken with a glass of champagne," he said of the couple. "On paper and on the menu, it doesn't seem to work, but it does. It's comfort food with class. And everyone is rooting for it. (Indeed – we would root for that as a wedding menu pairing.) Daly added that he convinced Shelton and Stefani to write their own vows, claiming Shelton performed a song for Stefani for his own. As we have already stated: Wife Guy.