Jaripeo fashion: belt buckles, cowboy hats and cultural continuity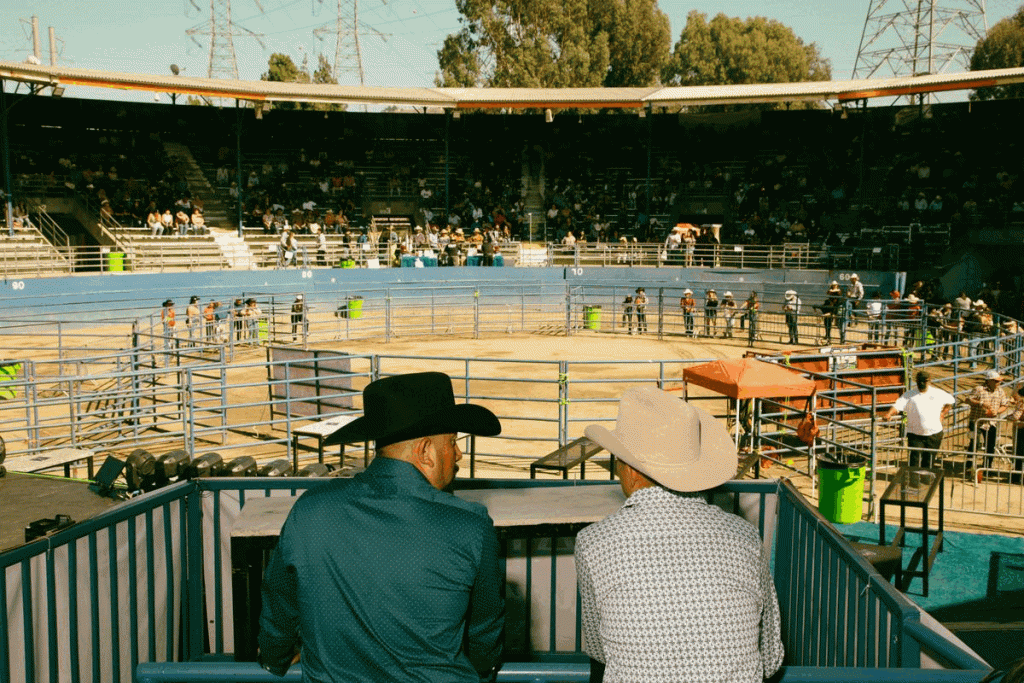 Growing up, I often traveled to my native Michoacán, Mexico. In this central Mexican state, the Jaripeo, a form of bull riding, is ubiquitous. This form of riding first appeared in Mexico in the 16th century. Back then, horsemen rode bulls until they died. Today, the riders try to dominate the bull until submission. Strength and machismo are not the only elements at play, but also spectacle, performance and glamor.
Word jaripeo, which derives from the Nahuatl word xaripeo, sounds synonymous with art that manifests itself through music, the symbolic clothing of a jinate, or a crowd dressed in native clothes. The women wore traditional dresses called enagas and dance until they can't take it anymore.
The Jaripeos have for some time crossed the border. Their style has settled, evolved and even settled in many cities in Southern California and neighboring states. One thing has not changed: the dress code.
When the dust settles in a jaripeo arena in Southern California, women can be seen clutching their cowboy hats with long ornate acrylic nails and boots firmly planted on the ground. Men wear their country of origin embroidered on their belts or hats. The clothes, sometimes branded, are carefully chosen for the occasion.
In the middle of the arena are the jinates riding and clinging to the bulls until they can no longer. These fearless people hold pictures of loved ones in their pockets and hope to live to reveal them. And if they don't, at least they knew they were still there with them. They also represent their country of origin on their pants or sometimes wear designs that represent them as a person. Religious badges are also common.
Jaripeo fashion is a distinctive subculture that carries generations of aesthetic choices, class and narrative. Wardrobe, which isn't common outside the walls of a rodeo, always finds ways to express the untold stories of the working class, including young Latinos enjoying what their families before them have enjoyed. after a long week. Attending one in person highlights cultural resilience beyond state borders.