Women Brewed Cranberry Lime Ale to Support Scholarships and Programming | Culture & Leisure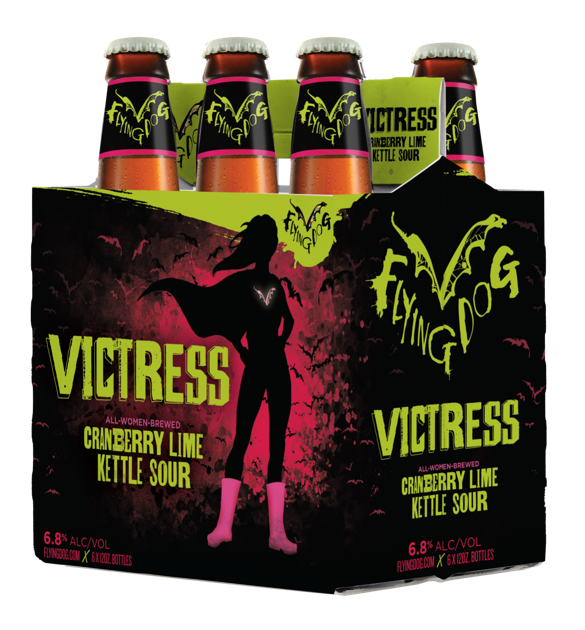 In an effort to increase the brewery's support for the Pink Boots Society, Flying Dog Brewery recently announced that the Victress Tart Ale is back with expanded cast. The cranberry lime kettle sour, which benefits the international non-profit, hit stores in mid-July.
Brewed by the craft beer queens of Flying Dog, Victress is a fusion of sweet and tangy flavors.
The ABV beer at 6.8% (compared to 4.2% in 2020) was brewed with the Pink Boots Hop Blend 2021. Each year, in partnership with Yakima Chief Hops, the members of the Pink Boots Society analyze and select a blend specific hop to use for Pink Boots Collaboration Brew Day events.
Victress was created in conjunction with Pink Boots Collaboration Brew Day and the beer proceeds benefit the organization that works to help, inspire and encourage professional women in the beer industry to advance their careers through the education. Funds raised are used for scholarships and programs for members.
"The women of Flying Dog have come together over the past five years to brew world-class beers as part of the Pink Boots Society's Collaboration Brew Day," said Kristin Hanna, Program Director of Sales and Marketing at Flying Dog Brewery.
In addition to supporting the mission of the Pink Boots Society, Flying Dog is also taking the opportunity to honor the success of women at the grassroots level during the upcoming Frederick County SHE Week. Flying Dog will sponsor the final celebration of the week of events, which recognizes the strength, heart and equality of the women of Frederick County, and provide additional support and gifts as needed.
Victress is sold in packs of 6 x 12 ounce bottles. Visit the brewery's Beer Finder to locate inventory at flyingdog.com/beer-finder.