WRITE ON: Ten years and 520 columns later | Notice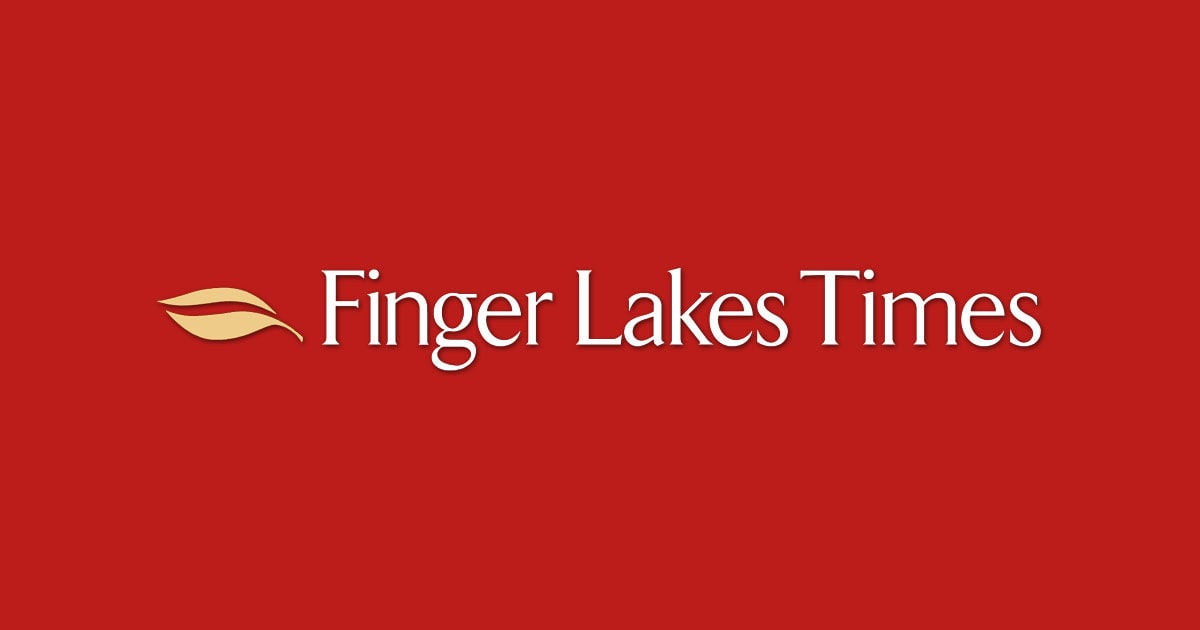 The 10th anniversary of "Write On" truly marks the passage of time.
But here it is, today. Ten years, 520 weeks and 520 consecutive Fridays.
What's interesting is finding out that I remember where I was writing more than what the ink spilled in those 650-word columns had to say.
This anniversary edition of "Write On" is written over the weekend of July 4 on a patio overlooking the Columbia River in Portland, Oregon. It's almost like sitting on the porch of our Seneca Lake cabin. Boats of all shapes and sizes parade, battling a gentle but persistent current. Stand-up paddleboard pilots, kayaks and small inflatable rafts are everywhere.
A friendly cry crossed the water a few moments ago: "Hey! No work today."
I heard similar jibes from boaters while writing on our dock in Valois.
Over the past 10 years, these columns have been written in the office and at home, in hotel rooms, at airports, in jets flying at 30,000 feet, on the decks of sailboats, on the docks of the Finger Lakes, in restaurants, vineyards, on the highway rest areas, in campgrounds and in my trailer.
I dropped my laptop pretty much wherever I needed it when the deadline approached.
Columns have been written in Mexico, Canada, and other American states that I remember.
But no matter where I balanced my computer, "Write On" was always about Finger Lakes. It was part of the deal Finger Lakes Weather Editor Mike Cutillo and I did in July 2011 when the column was launched. The other part was that he would always be there on time.
He said I could write about whatever I wanted, but there should always be a Finger Lakes connection.
And that's what happened, even if at times it seemed overkill.
During a month-long trip to the tropical South Pacific island nation of Tonga, my wife and I discovered that UGG snow boots – very popular in the Finger Lakes – are made in Fiji, the neighboring island. of Tonga. A visit to the Fijian factory was fascinating, watching barefoot workers making comfortable boots on an island where workers have never seen snow.
Another column recounted how Tongans took Sunday off completely. No store is open. No serious work done. Sunday is a statutory holiday when most people attend church service and families get together, feast and rest. Even minor home improvement projects are discouraged, a throwback to a less hectic era in the Finger Lakes.
Regardless of my travels, the cohesive themes of these 520 columns have included environmental issues, activist efforts, the health of the Finger Lakes, and the health and well-being of residents.
Numerous columns have focused on the fiscal health of the region, particularly the surprisingly rapid growth of the tourism industry.
Write On has often spanked elected representatives of local and state governments for acting less than cordial towards voters. Restrict freedom of expression. Restrict access to public meetings. Refuse to publish public documents. Refuse to recognize citizens in public meetings.
The column also praised those who carry the hearts and lives of the Finger Lakes. This includes local musicians, who are part of the draw for the wine and bistro industry.
Staying on top of the region's challenges remains a passion and a pleasure for me. Listening to readers too. Readers are the reason I stack these paragraphs.
"Write On" doesn't stop here or now. (Although I have heard that several readers might wish this was my last piece).
My first editor started the daily staff meetings with a few words of praise for the stories and photos posted the day before.
But the moment was fleeting.
Immediately after slight compliments, he followed up with a cutting question: "OK. Be serious. What do I have for me today? "
If he was still alive, I would say, "Column # 521, Chief".
And he would probably growl, "Okay. Make sure it's on time.